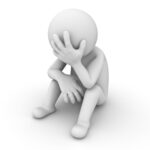 I have been reading a lot about stress and the ways to avoid it.   This article in the Huffington Post dated 8/28/14, talks about the idea of stress causing weight gain.    Stress puts undo strain on our bodies.  The increase in cortisol helps with the weight gain issue.
Linda Melone of Next Avenue points out the fact that stress at home and/or at work can lead to weight gain over a period of time.  She gets her information from an Ohio State University study.
This study interviewed women over the age of 53 who were questioned about the events in their lives that they considered stressful.   They were fed a high fat, high caloric meal after which they were measured for the amount of time it took to burn off these calories.  Those who were more stressful burned fewer calories.
Of the seven suggested ways, number three resonated with me.  I should say absolutely resonated because it suggested self-hypnosis because of its ability to relax and reduce stress.  By using self-hypnosis or meditation you can easily relieve stress, lower your blood pressure and solve problems.   If you want to learn how to meditate/self-hypnosis click on the Free Download link above.

Of course exercise was suggested and not to worry.  The article gave time proven suggestions for reducing stress.  Click here to read the complete article by Linda Melone of Next Avenue.

---
If you are new to this site take the time to read my blogs especially on visualization and meditative prayer they will be helpful to you in understanding the process of asking and receiving in thanksgiving.
Do you have the faith to know that your prayers will be answered?  Would you like help in learning how?  Join us for Commanding Your Life Circles the first and third Thursdays of every month.  To sign up go to http://meetup.commandingyourlife.com.
Click on free download to get a meditation to help you learn to visualize in the best way.
"As you have believed, let it be done for you." Matthew 9:29
And It is so!
In Gratitude,
Beverly Fells Jones,
The Silver Fox of Consciousness,
The Colony, Texas
email: beverly@commandingyourlife.com
Peruse my websites at:
http://CommandingYourLife.com or http://SilverFox.SilvaCourses.com