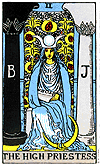 Tarot – Window into the Subconscious Mind
Presented in 7 weekly Sessions
The Next Adventure of Your Life!
The Tarot has been grossly misunderstood over the ages. In fact, I listened and accepted as fact that The Tarot Deck of Cards was not something that I should be using. Until . . . I began to read more and more about the esoteric side of life and wondered "what is Tarot." As I began to investigate the origins of the Tarot, I found that it was not originally designed as a device for fortune-telling. It was actually. . . well, you will learn more when you attend:
"Tarot – Window into the Subconscious Mind"
You see, Tarot is designed to tell a story. Through these cards, a story of possibilities unfolds. It does not foretell the future. It gives only possibilities. Therefore, in this class, you will study the symbolism of the cards as you learn the Tarot card meanings. You will learn to interpret and tell the story before you. You can choose to act upon the story or look at it as pure entertainment.
Tarot blends the symbols, patterns, and correlation of Astrology with aspects of Hebrew, Christian and Eastern Religions. The Tarot deck incorporates symbols long lost to the ages. In this class, you will learn the intricate processes that have been passed down through time, to us today. You have the privilege of learning what has been misunderstood due to a lack of understanding and knowledge. You will gain insight into Tarot interpretation that others have missed.
Have you been curious as to what story could be told for you? Have you ever asked a friend to give you advice based on their knowledge? Through the Tarot Deck, you can do the same via the energy that your subconscious mind generates and shows itself through the Tarot. Each card is filled with symbolism, delicately passed down through the millenniums in spite of great perils. Learn Tarot card meanings (symbols), just as you have learned the road signs along a highway that lead you to a destination because the Tarot presents you with signs along your highway of life.
Life lessons, life untouched and life to be lived, unfold within the Tarot.
Join us for fun, and enlightenment. Learn about this mysterious deck of cards called Tarot and you will be reading Tarot cards easily. It is your window into the subconscious mind.
Series begins Soon
Click Here to see Course Outline
Sessions are conducted once a week in the evening from 7 – 10 P.M. for 7 weeks.
It is recommended that you attend all eight sessions. Session one is a prerequisite for all the other classes, however, you are welcome to take any of the individual sessions you find of interest. Each session is individually priced.
The per-session investment equates to $350. Commit to all 7 classes two weeks before class starts and your monetary investment is $300 It is like receiving 1 free session. You will also receive a recorded meditation that is designed to assist you in increasing your spiritual gift of intuition. I have set the value for this meditation at $40.
Join the meetup group TODAY  to be notified of upcoming classes.
Syllabus for "Tarot – Window into the Subconscious Mind"
1. The recommended and the Tarot Deck used in class is The Original Rider Waite Tarot. If you do not
have a set of cards you can purchase them Here
2. Workbooks will be handed out for each class. If the sessions are being taught via Webinar, the handout will be emailed the night before class starts. Please print it out.
3.  After taking all 7 sessions, you will have:

Historical knowledge of the foundation of Tarot
Historical knowledge of the association of Tarot, Kabbalistic Teachings and Religion
An intuitive connection with your personal Tarot deck of cards
A thorough understanding of the Major and Minor Arcana symbolism
A thorough understanding of The Tree of Life in relation to Tarot
Active meditations for increasing intuitive ability
The ability to understand and interpret the symbolism in the Tarot cards for yourself and others.
A complete set of notes for learning and review
A poster of the Major Arcana
A poster of the Tree of Life
The opportunity to color your own cards (additional cost)
MP3's of introductory meditations used in class (4+)
A Tarot Cheat Sheet
Part I – Introduction to The Tarot ($75)
One Session
Part I Session 1

Introductions, introductory meditation, and logistics

Introduction to Tarot Symbolism

Tarot Card History

Myths about Tarot

Kabbalah Connection

Tarot and Religion

Subconscious Connection

The Major Arcana

Definition

Three Major Divisions

The Minor Arcana

Definition

Association to Today's Playing Cards

Two Major Divisions

The Fool

Zero Card (0)

Life Power Manifesting

Relaxation Exercise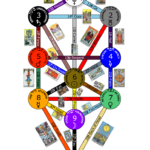 Part II – Kabbalah- The Universal Tree of Life ($75)
One Session 3 hours
Part II Session 1

Meditation

Review

Kabbalistic viewpoint

Understanding the energy of the Tree of Life

Understanding the Thirty-two paths inter-connected associating the Major Arcana

Ten Sephirot of the Tree of Life and correspondence/synergy with the Minor Arcana

Homework Assignment

Closing Exercise
Part III – Major Arcana ($150)
Portals to the Inner Landscape
Three Sessions – 3 hours each

Part III Session 1

Review Q&A

First Division – Seven Powers of Consciousness

I Magician – Divine Reflection

II High Priestess – Eternal Reservoir

III Empress – Beauty Unfolding

IV Emperor – The Fire of Mind

V Hierophant – The Voice Behind the Veil

VI Lovers – Tree of Knowledge of Good and Evil

VII Chariot – The Integrated Personality

Homework Assignment

Closing Exercise


Part III Session 2

Review Q&A

Second Division – The Seven Universal Laws

VIII Strength – Uniqueness Activated

IX Hermit – Light at the Summit

X Wheel of Fortune – Involution, and Evolution

XI Justice – What Ye Sow

XII Hanged Man – The Point of View Shifts

XIII Death – Growth and Transition

XIV Temperance – Testing the Waters

Homework Assignment

Closing Exercise

Part III Session 3

Review Q&A

Third Division – The Seven Levels of Spiritual Unfoldment

XV – Devil – Surface of Things

XVI – Tower – Upheaval

XVII – Star – The Inspired Life

XVIII – Moon – Into the Unknown

XIX – Sun – Luminosity of the Heart

XX – Judgement – The Trumpet Call

XXI – World – The Cosmic Perspective

Homework Assignment

Closing Exercise
Part IV – Minor Arcana ($100)
Consciousness from the Garden to the Battleground
2 Sessions – 3 hours each

Part IV Session 1

Review Q&A

Symbols

Main Principles of Life Reflected in the Minor Arcana

Associated Astrological Signs

Association with Fire, Water, Earth, Air Signs.

Association of The Planets

Overall Structure and meanings of the Minor Cards

Best of Fortune, Friendship, and Blessings

Fire – Wands

Water – Cups

Reading the Cards – Tarot Spread

Tree Tarot Cards Spread

Yes or No Tarot Cards Spread

One Card Tarot Spread

Homework Assignment

Closing Exercise

Part IV Session 2

Review Q&A

Hostility, Dangerous Conditions, and Relationships

Air – Swords

Earth – Pentacles

Reading the Cards – Tarot Spread

Celtic Cross Awareness Tarot Spread

Tree of Life Tarot Spread

Final Examination

Certificate of Completion

Closing Exercise
Call to be placed on the list & be notified of the next class  214.679.0286
Limited Seats Will Be Available