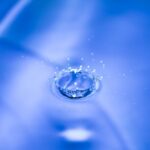 I have been reading several books by Jose Silva and he tells us that "We cannot ask for something that the creator would disapprove of."    Mr. Silva researched successful people for over 20 years and discovered that those who were successful operated in the Alpha state of mind and also dipped deeper into Theta.  Jose Silva's favorite quotation was  "Seek ye first the kingdom of heaven and function within God's righteousness, then all else will be added unto you."  
This comes from Matthew 6:33.  Mr Silva interpreted the "kingdom of heaven" to be the alpha level, an inner kingdom that you reach by becoming similar to a child – brain-wise.  By finding out what your purpose is and what problems The Creator wants you to work on will give the result of "all else will be added unto you."  In other words find your purpose, living a purpose driven life, do it whether it pays well or not.  You will be taken care of in many ways.
He tells the story of spending much time healing a gentleman.  He made many trips to see him over a months time.  A friend asked if the man had at least offered to cover Jose's expenses and how much had Jose spent.  Jose said the man had not paid him and that he didn't care. The expenditures had been about $500.   A few days later he went with his wife to a Bingo game.  He did this mainly to spend time with his wife.  He, of course, played.  That night he won the jackpot which was, you guess it $500.
Jose believed that when we are in alpha/theta we cannot ask for something that would not be to the Creators Glory or against his principles.  I believe this.  Just think about how it feels when you even consider asking for something wrong.  Consider how you feel when you are asking for help, guidance or forgiveness.  You are contrite and humble.
Have you ever tried to ask for something bad to happen to someone?  You can't.  I know you may have asked that they get what they deserve.  Why can't you ask for something bad to happen?  Because you know that it is not right.  You know that when it gets down to it, you can only ask for good to come to someone.   Sometimes you want that person to be out of your life.   Let's say you have a manager who is just terrible and that he or she does not have a clue on how to motivate people.  Would you ask that the boss get fired?   I know your Beta self wants that but realistically would you ask the Creator to make things happen so that they would be fired.  No!  Would you ask that they get sick?  No.  So what would you ask for?
I am thinking you want to ask for the manager to be trained on managing his people or that he gets a promotion that does not require him to manage people.  In other words you ask for the managers highest and best good.
John 15:7-8 says:  If you remain in me and my words remain in you, ask whatever you wish, and it will be given you.  This is to my Father's glory, that you bear much fruit, showing yourselves to be my disciples.

Do you know your purpose?  If not would you like to know?  Is there someone or something in your life you want to change, remove, or improve?  Is it something that causes you pain or difficulties?   What do you really want that is good and gracious and would be a positive influence in the world?  Using The One Command you can just Ask.
If you are not familiar with the one command, you can read the book by Asara Lovejoy.  You can get it at the link to the left.
Watch for the release of my new book "Christianity, The Law of Attraction, and The One Command." Available from Authorhouse.
=================================================
The Law of Gratitude: How It Affects Your Life
Kim Serafini has a fantastic blog about Gratitude.   Drop by and see what she has to say. 
The Law of Gratitude: How It Affects Your Life Thankfulness, Appreciation, Gratitude and Gift Giving
"According to your faith let it be done to you" And It is so!
Matthew 9:29
In Gratitude,
Beverly
Inspirational speaker on prosperity and abundance
Click here to follow me on Twitter.
Click Here for Bob Proctor, Jack Canfield, and Michael Beckwith's "The Science of Getting Rich" program