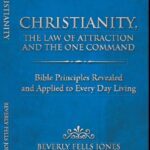 Sometimes when we least expect it our requests are answered almost immediately.  In June, I was in Pennsylvania for the Professional Women's Business Network Expo.  It was their first expo and I was an onstage guest and signed a number of books while I was there.   I met a wonderful young lady who had written a book about her struggle with abuse and weight.  
We each sat at the table to hopefully, sell and sign a lot of books.  She and I talked about what she had accomplished and what she wanted to do in the future.  As we talked about my book and the message I was giving, a thought popped into my head.  Gift her a book.  I thought about it and again I heard gift her a book.  So the next words out of my mouth were: "I'm going to give you a book.  How do you want me to sign it?"  
She started to cry and I was surprised.  Then she said, "I wanted to buy your book.  I just asked God to make a way for me to get it and right after that you said you were giving me the book."   We both immediately said thank you.  She because her prayer was answered and me because He taught me how to hear his voice.    Getting an answer to your request can come as quickly as a few seconds.
Matthew 7:7-11 says:
7 "Ask and it will be given to you; seek and you will find; knock and the door will be opened to you. 8 For everyone who asks receives; the one who seeks finds;and to the one who knocks, the door will be opened.  9 "Which of you, if your son asks for bread, will give him a stone? 10 Or if he asks for a fish, will give him a snake? 11 If you, then, though you are evil, know how to give good gifts to your children, how much more will your Father in heaven give good gifts to those who ask him!
Have the faith to ask for what you desire. Seek the ways to accomplish the tasks that you have been inspired to perform. Knock on the doors of those who may be of assistance to you because they may have already gotten the call to be of service to you.
Thank you for visiting with me today.
According to your faith will it be done to you" Matthew 9:29
 And it is so!
 In Gratitude,
Beverly Fells Jones
The Silver Fox of Consciousness
For information about our programs,
please contact us at info@commandingyourlife.com
or Call 484.809.9017 
Visit Us
www.commandingyourlife.com