Description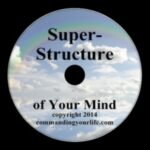 This meditation will begin developing your ability to meditate and improve your visualization technique. It will also introduce you to the powerful person that you truly are.
The Empire State Building in New York was at one time the tallest building in the world.   Think of your mind as a Super Structure with levels in the basement and upper floors that go beyond the earths atmosphere into the cosmos.  Think of your mind as having infinite possibilities.
Each floor of your mind represents a different level of consciousness.  Your mind has different levels.  The are your conscious, subconscious and super-conscious mind.  Inside each of these has different sub-levels.  In this meditation these levels and sub-levels are represented by the different floors in your Super Structure.  Your elevator will take you to any level of your mind at will after listening to this meditation over several weeks.